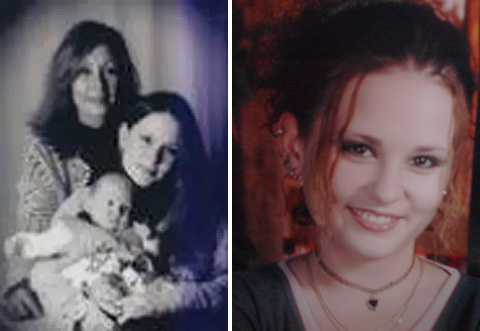 Stayce Pead and her daughter Kala Welch
In 2001, Stayce's 15-year-old daughter, Kala Welch, was lured away by a 48-year-old convicted sex offender. Kala was recovered safely several months later. Several counts of kidnap/sexual assault were filed against this monster, then later dropped due to a technicality. However, Stayce has never given up the fight to see him put behind bars so he can never harm another child. It has been a long, difficult process helping Kala overcome her horrific experience. Kala is now the mother of a beautiful 5-year-old son.
In 2002, Stayce became a volunteer for Team HOPE, a program of the National Center for Missing and Exploited Children. She has also volunteered for The Turning Point Domestic Violence Shelter. Her goal is to see stronger penalties and tracking procedures for sex offenders to ensure the safety all children.